Loving Las Vegas Again: Hotel Guide
Las Vegas and I have a very interesting relationship. From 2014-2016, it was where I called home. It was the first city I had my first apartment, a career, and it will always have a special place in my heart for it. Although I lived there for 2 years, I very rarely hung out at the strip unless I had friends or family in town. Although I had independence, I was lost. I missed my family and made that big move back to LA. When it was time for me to say goodbye, I vowed to not see Vegas for at least a decade.
Fast forward to 2019, I am now in a place where I can give Vegas another try. As a reward for my hard work in the classroom (I'm an educator), I booked a solo trip to Vegas to be solely on the strip and explore everything I wasn't in a place to before.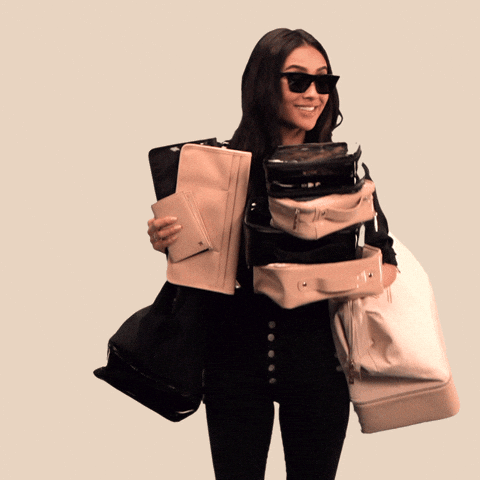 I booked one night at the Excalibur Hotel and 3 nights at the Luxor. I have a mini-goal to stay at every hotel on the strip on the bucket list. Excalibur has always been on the list because it's shaped like a castle obviously and Luxor gives me Queen vibes.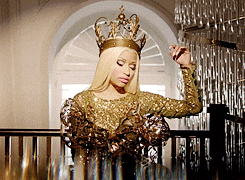 I started at Mandalay Bay and made my way down as far as Fashion Mall. In that Vegas heat, I just couldn't continue past that point for my health (yes, I'm dramatic so what). I rated each hotel from 1-10 and included little fun facts I noticed throughout my journey.
Mandalay Bay
Love the Mandalay Bay Shark Reef Aquarium.
Excalibur
The price was beautiful, but the inside? Not so much. It's one of those hotels you can stay in when you're tight on the budget or if you don't plan on staying too long.
Luxor
I love the Luxor. The brunch buffet is amazing, it's budget-friendly and is connected to Mandalay Bay and Excalibur. If you're looking to stay somewhere with a great pool? Keep scrolling.
New York New York
This was first time riding the roller coaster and I have to say it's not for the faint of heart. Inside the interior replicates and old-time New York look with shopfronts and the outside has skyscraper replicas native to the city such as the Empire State Building.
MGM Grand
This was one of those hotels I've never been inside so I was super pumped to see. Home to famous boxing matches and even live lions at one point, I knew it would take my breath away. I was highly disappointed and underwhelmed. Although it's teeming with history, it's basic af.
Planet Hollywood
While living in Vegas, Planet Hollywood was one of my favorites. It has the Miracle Mile Mall inside which has so many cute stores and this fun vibrant vibe to it. I didn't go inside for this trip but I highly recommend it!
Paris Hotel
Beautiful hotel on the outside! Love the replica Arc de Triomphe and Eiffel Tower. Make sure to get reservations at the restaurant inside, the views are amazing!!
Caesars Palace
This was also my first time inside the palace and I was pleasantly surprised. Unlike the other casinos that reek of cigarettes and cigars, this place smelled like handsome ass man. Inside are the Forum Shoppes that house the Gucci's and Pradas. Great place to window shop!
Flamingo
Officially my favorite hotel. They have live flamingos, a koi pond, and it's pink everywhere! I'm sold.
The LINQ
The LINQ is a new hotel that is modern and contemporary with an outside promenade full of restaurants and bars. It's a great place to be to grab drinks or dinner before a night on the town. The high roller is a bit expensive but it does have great views.
​​
The Cosmopolitan
The elegance of this place is superb.
The Bellagio
It's always entertaining to watch the fountain show in front of the Bellagio!
The Venetian
Hands down one of the most beautiful hotels I've ever seen.
Treasure Island
This hotel is towards the end of the strip and doesn't get much love. I love the pirate swashbuckler vibe and the Señor Frogs inside has amazing drinks.
That's all! I know I wasn't able to visit some of the other hotels like Stratosphere, Circus Circus, and the Mirage but those will be first on my list for trip #2! Hope you enjoyed this quick guide. If you did, share the love and leave a comment telling which one is your favorite!