California Road Trip in a Jucy Van!
Picture this.Lisbon, Portugal 2017. I'm sitting at this beautiful restaurant with my friend and this couple sits next to us and asked if I was American. It's not an odd question due to my adorable accent so I politely told them, yes I am. The husband continues the conversation by telling me some of the states he's been to in the US such as New York, Atlanta and how he loves California, in particular, San Francisco. He keeps telling me how Lisbon is known to some as the "European San Francisco". He mentions the similarities including the hilly streets, trolleys, and similar bridge designs of the Golden Gate Bridge. During this conversation, I can tell he's searching for an "Omg you're so right" in my eyes. I had to break his heart and my own and tell him that although I was a born and bred Californian, I had never set eyes on the Golden Gate Bridge or set foot in the city. His scoff was more than enough to make me realize my fault for not exploring my own state. The research began!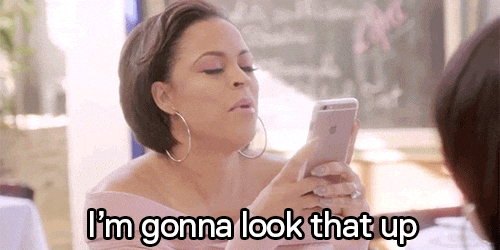 How?
After visiting the Travel and Adventure Show in Los Angeles, I fell in awe with these vans that were altered like a RV! They had a kitchen in the back including a sink, stove, and refrigerator.
This particular camper van is from Escape Camper van Rentals. At the trade show they had two separate companies but JUCY was significantly cheaper and looked like a lot more fun to drive in with the colorful design! If driving around in a logo'd out van is not your cup of tea, then check out the former company.
We loved driving around in the colorful van and talking to people who are flabbergasted at all of its features. People stopped us everywhere we went to learn more about it. It sleeps 4 people in total, 2 in the van and 2 up top in the penthouse. We split the cost of 55 dollars per day for 3 days and purchased the additional unlimited miles. The bed was quite comfortable with linen included. Check below for more information!
Where?
Most people who know me , are aware of my enthusiasm of extra'd outness. I thought if I'm going to road trip it up to San Fran, I need to make a few stops on the way. Let's make this into a full on trip! Below are the stops we made in order..
Malibu
We live close enough to Malibu so we stopped for a quick photo and kept it pushing!
Malibu Surf Shack- quick bite to eat
Santa Barbara
Santa Barbara County Courthouse- beautiful Spanish-style building
Metro Entertainment- vintage comic book store
Tangonadas- an Argentinean quirky cafe and resell clothing store (good empenadas)
San Luis Obispo
Madonna Inn- a landmark hotel with a old school interior design look! ( not many people of color and most people there looked as if they have never seen black people but hey that's one of the reasons I travel like I do)
Bubblegum Alley- didn't get a chance to stop here but it will be on the list for next time
Salinas
Rest stop for the night. I didn't fully plan everything on this trip because I wanted to sit back and try to wing it. Sooo we ended up at a Carl's Jr truck rest stop! Hey, it was free!
Monterey
In the morning, we stopped at Old Fisherman Wharf's Monterey Harbor for breakfast at the beach. We cooked everything in the Jucy Van! #stirfry
San Francisco
Fort Point National Historic Site- Golden Gate Bridge
Mission Dolores Park
Fisherman's Wharf San Francisco
Musée Mécanique- fun old school arcade
Lombart Street- popular winding street
Oakland
La Quinta Inn & Suites Oakland/ Hayward- our hotel for the night!
Big Sur- popular stretch of coast with ocean and rugged cliff views
Julia Pfeiffer State Park
Santa Barbara
Cajun Kitchen - amazing french toast!
Lake Camucha Campgrounds for the night- this was our last night and I loved this camp ground because we woke up on the lake with an amazing view.
Thanks for reading!